Portugal Entrepreneur Visa (D2 Visa)
Portugal Entrepreneur Visa or in other words, Portugal D2 visa is an ideal alternative to Golden Visa for individuals looking to move to Portugal. The investment amount is much lower compared to the Golden Visa program, although in this program, the investor is required to setup a Company or business in Portugal and maintain residency in Portugal.
After maintaining legal residency of 5 years, it is possible for the investor to apply for Portuguese citizenship. As a Portuguese citizen, the investor can live and work in any EU member state.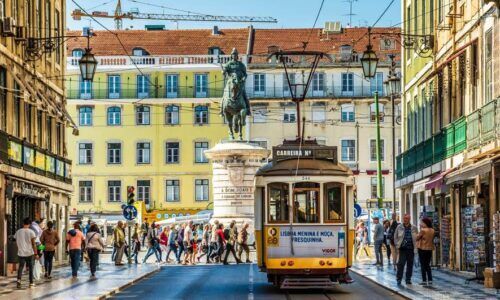 Overview
Portugal D2 Visa allows entrepreneurs or freelancers to live and operate their business in Portugal. An entrepreneur is required to incorporate a Company in Portugal.
D2 Visa allows the main applicant to bring family members, including spouse and dependent children, to Portugal under family reunification visa.
Government fees for D2 Visa are insignificant compared to the Golden Visa. Processing of the D2 Visa may also be quicker compared to the Golden Visa.
Basic Requirements (to establish business presence)
As an Entrepreneur, the investor must establish that he has made or making an investment in Portugal, has sufficient funds proportionate to the business plan that he is submitting as part of the visa application and for self-sustenance. The Business plan needs to provide description of the business, amount of investment required, economic, social, scientific, or technological benefits from the business.
As a Freelancer, the applicant must have at least one signed contract with sufficient value to justify sufficient earning capability to sustain in Portugal.
Other requirements of the D2 Visa
Obtain Portuguese tax number (NIF) and open Portuguese bank account
Incorporate a Company in Portugal
Provide KYC documents and proof of funds.
No criminal records or police clearance certificate for all adult applicants
Maintain residency of at least 4 months in 1st year and at least 16 months in each subsequent 2 year period, except for valid professional or force majeure reasons
At end of 5 years, Investor has the option to obtain permanent residency or citizenship
Language test (A2 level proficiency – beginner level) is necessary to obtain citizenship. There are exemptions to this requirement.
Benefits of the Portugal D2 Visa
Main applicant has the right to live and run his business in Portugal. Family members can live, work and study in Portugal.
Visa-free travel within EU Schengen area
Citizenship after 5 years. As a Portuguese citizen, eligibility to live, work and study in the Schengen area plus visa free travel to 170+ countries.
Portugal permits dual citizenship
Favorable tax regime as a non-habitual resident.
High quality of life, stable democratic country and low crime rate
Universal health coverage through National Health Service
Request a quote for legal fees, visa fees, company incorporation costs and annual compliance cost