Upcoming Event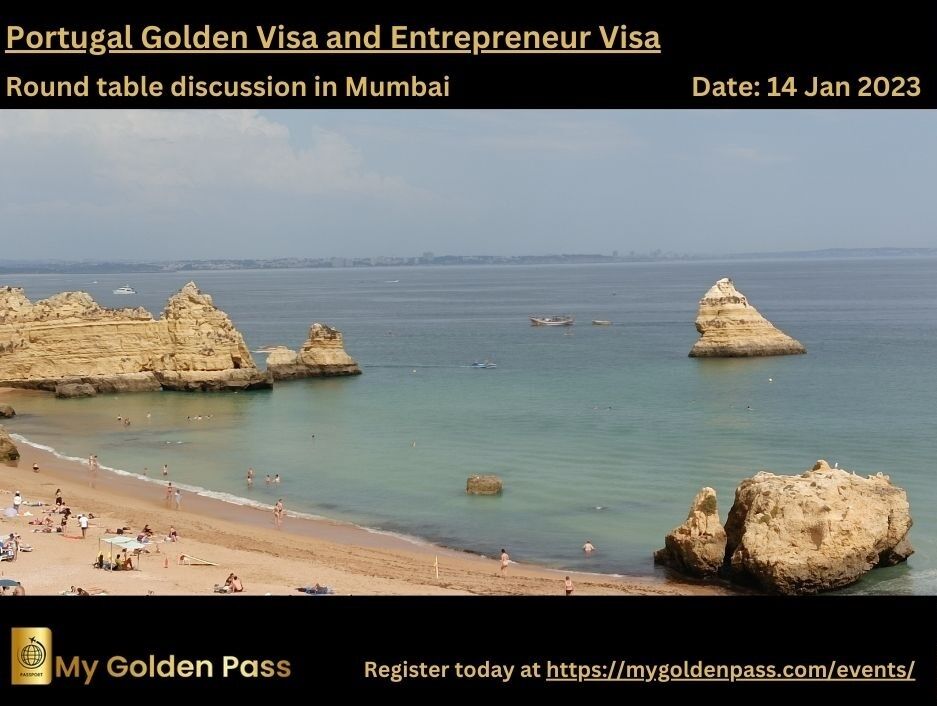 Event Details:
Moving to Portugal: Golden Visa and Entrepreneur Visa (D2)
Location: Mumbai (Contact us for invitation and venue details)
Date: 14 January 2023
Time: 2 to 6pm
Fees: Free to attend by prior registration
Host: My Golden Pass
Agenda:
Why Portugal?
Introduction to Portugal Golden Visa and D2 Entrepreneur Visa
Investment Options for Golden Visa
What kind of business is eligible for D2 Visa?
Can one apply for D2 visa as a freelancer?
How can My Golden Pass help?
Previous Events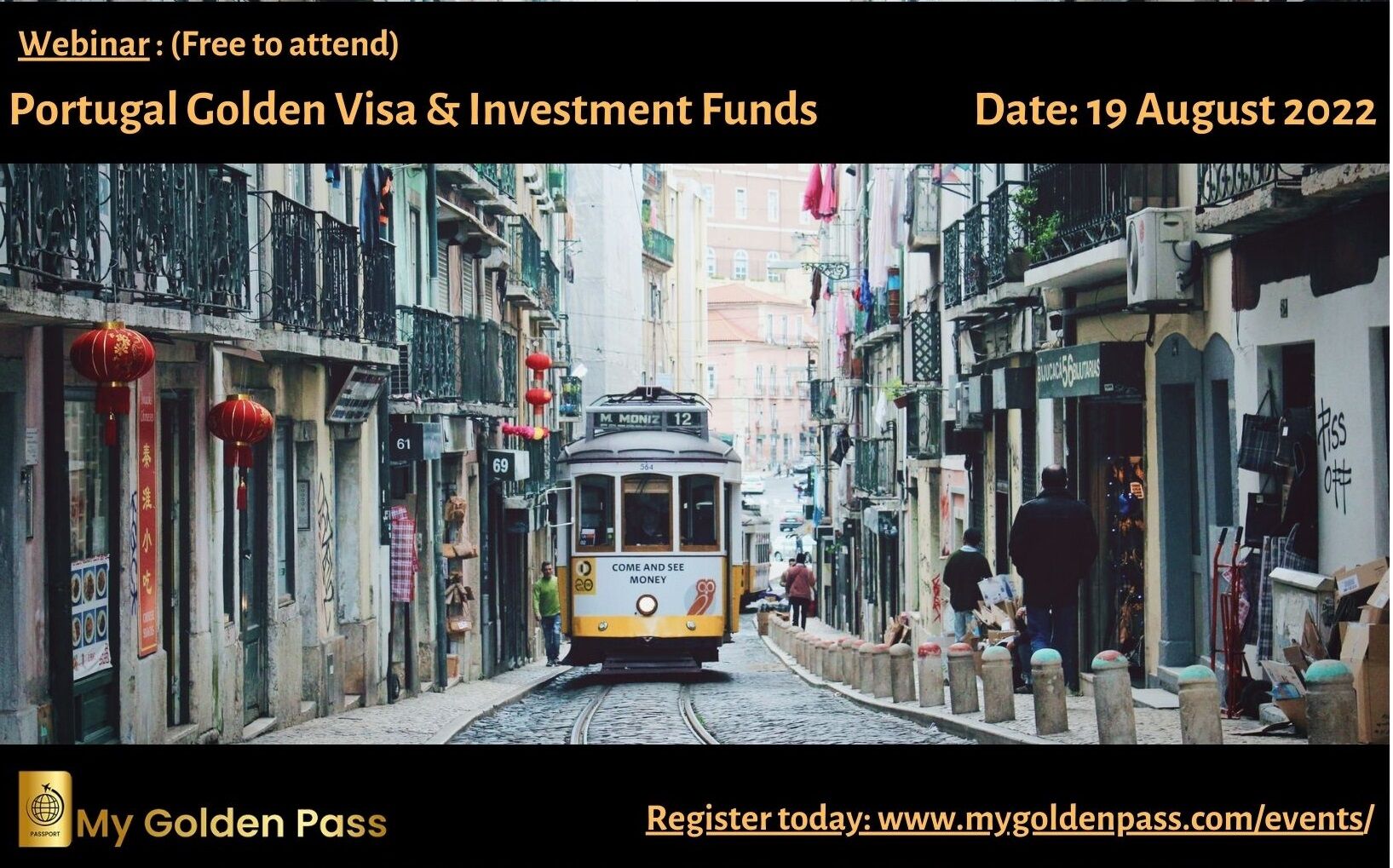 Event Details:
Portugal Golden Visa & Investment Funds
Location: MS Teams
Date: 19 August 2022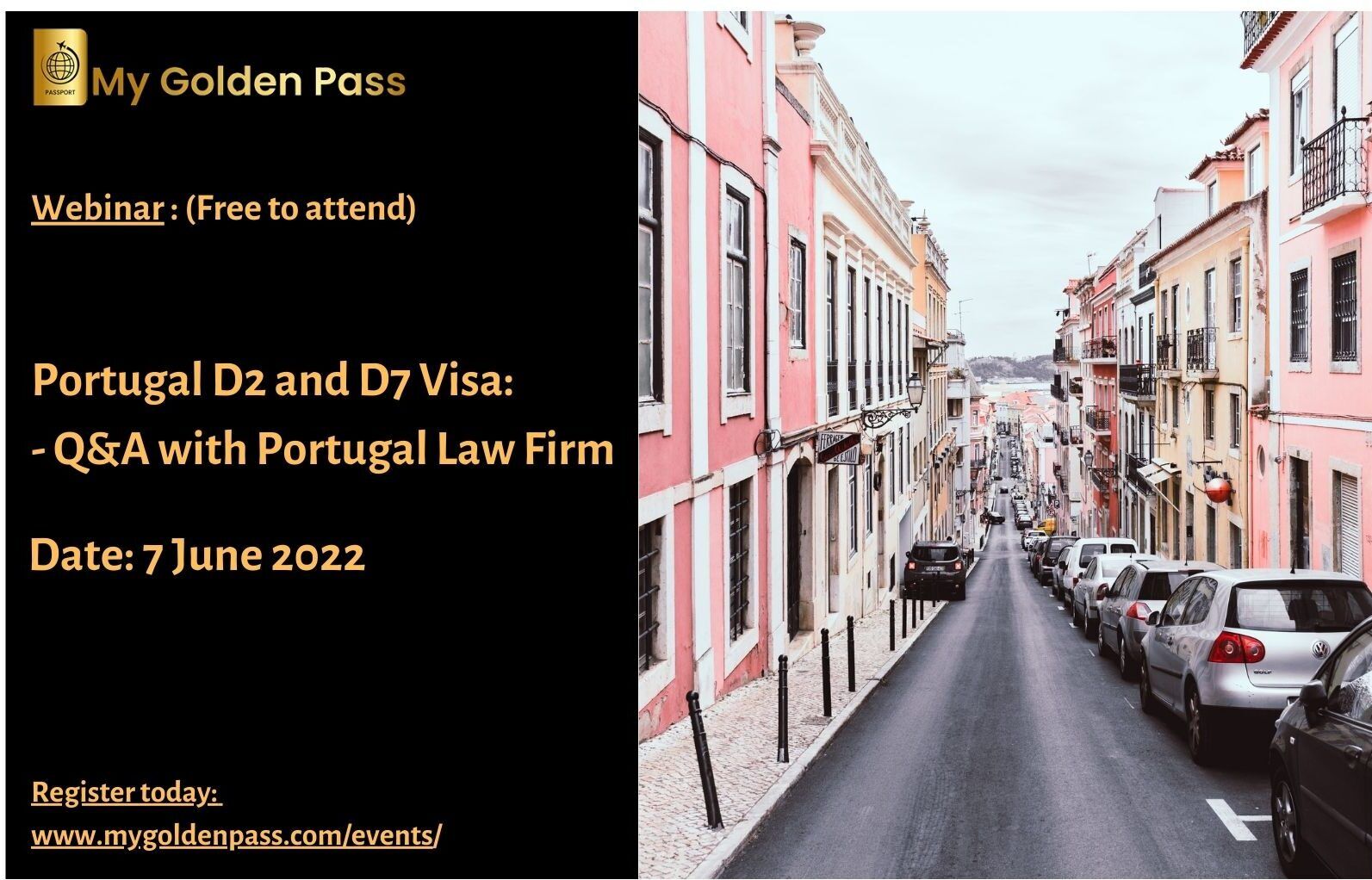 Event Details:
Portugal D2 & D7 Visa Webinar with Portugal law firm
Location: MS Teams
Date: 7 June 2022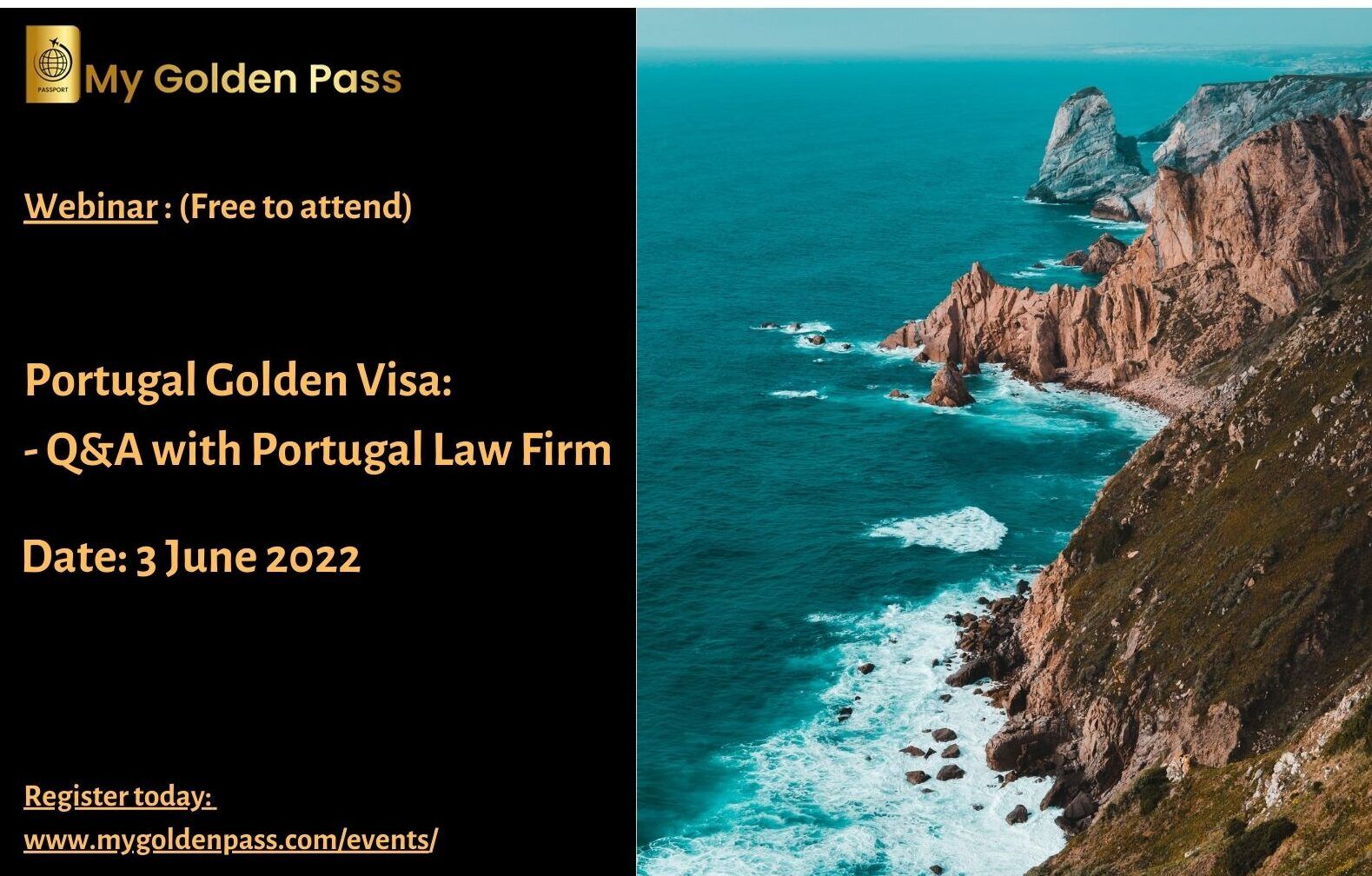 Event Details:
Portugal Golden Visa Webinar with Portugal law firm
Location: MS Teams
Date: 3 June 2022