Want to live in the UAE?
If you are a freelancer or run a business with global clients, that does not depend on your physical location, then you can consider a business setup in Dubai, UAE.
UAE, including Dubai, has 50+ free zones that allow foreigners to setup 100% foreigner owned companies (financial, IT, consulting & several other sectors). Founders are eligible for investor/ entrepreneur visa as well as family/ dependents visa which allows you to settle, work and study in the UAE for as long as your company has a valid operating license.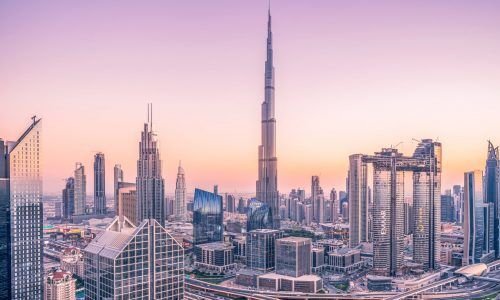 UAE residency visa
UAE too has a Golden Visa program widely publicized, thanks to a lot of prominent celebrities recently acquiring it. Though a closer read of the fine print tells us that the visa is actually issued for 5 or 10 years, which is subsequently renewed as per the extant rules. In this sense, it is different from the other investment migration programs listed on our website, as the Golden visa program of UAE does not ordinarily translate into citizenship or even permanent residence.
Business setup in Dubai or acquiring Dubai startup visa can also provide investors with residency rights in the UAE at a fraction of the investment required for the Golden Visa.
Benefits of setting up a business in the UAE
Zero income tax. As a tax resident of the UAE, an individual is not subject to any income tax earned in the country.
Potentially zero corporate taxes. Despite the introduction of the UAE Corporate Income Tax in 2023, depending on the nature of business, certain free zone companies will continue to benefit from zero corporate taxes. VAT may be applicable depending on your business.
Residency visa. Setting up a free zone company is more cost-effective way of relocating to the UAE compared to making a qualifying golden visa investment of AED 2mn+. Business founders/ entrepreneurs can apply for 2 year residency as an Investor or General Manager of the Company they have registered in the UAE.
100% foreign ownership. UAE free zones allow 100% foreign ownership of companies without any requirement of having a UAE national to hold any stake in the company.
No restriction on repatriation of capital. There is no restriction on repatriation of profits or funds from the company to the country of the investor's origin or other financial markets.
Global commercial hub of good repute. Dubai is a reputed global commercial hub with an excellent infrastructure. Businesses can get access to international clients and a network of high net-worth individuals.
Remote company formation: It is possible to incorporate a company in UAE remotely, without even travelling to the UAE. If you are not looking for residency visa, then UAE offers other cost & tax efficient alternatives.
Get in touch with us to discuss any specific questions!