UAE Golden Visa
In 2022, UAE government announced further relaxations to the existing UAE Golden Visa scheme. Investors and individuals with exceptional skillset can obtain UAE Golden Visa, which is a residency visa with 10-year validity. The visa can be renewed at the time of its expiry.
Golden Visa holders are even permitted to live outside the UAE for any duration without their visa being annulled.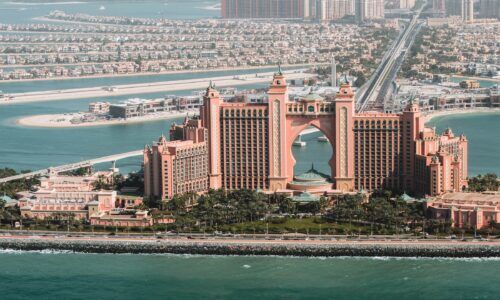 Who is eligible for UAE Golden Visa?
Investors
Investors acquiring properties in UAE for at least AED 2mn.
Investors can also acquire multiple properties, with combined value aggregating to AED2mn+ to be eligible for the Golden Visa.
Furthermore, investors can also acquire loan from specific banks to acquire these properties. Though the minimum equity contribution is expected to be AED 2mn
It is possible to acquire off plan or under construction properties with payment plan and be eligible for the Golden Visa
Professionals
Those having valid employment contract in the UAE
Earning at least AED 30,000 per month
Earning at least AED 15,000 per month may be eligible to apply for visa with 5 years validity
Minimum educational qualification of Bachelor's and above
Benefits of UAE Golden Visa
10-year residency right – Allows holders to live, work and study in the UAE without the need of a local sponsor. The visa can be renewed for further 10 years at the time of its expiry if the visa holder meets the required visa conditions.
Work permits for UAE Golden Visa holders: It may be possible to obtain a work permit that allows individuals to move between jobs or start a new job in the UAE.
Visa for family members. UAE Golden Visa holder can sponsor family members and also domestic helpers/ support staff in the UAE.
Zero income tax. As a tax resident of the UAE, an individual is not subject to any income tax earned in the country.
Get in touch with us to discuss your options!