Canada Startup Visa
Canada startup visa is an ideal alternative to the Express Entry program, for individuals looking to get Canada PR. Unlike the Federal Skilled Worker (FSW) category under Express Entry route, the applicant's age and education qualifications are not a constraining factor.
The program is intended towards entrepreneurs looking to setup an innovative business in Canada. Important to note, that the permanent residency status in Canada is not related to the fate or success of the business.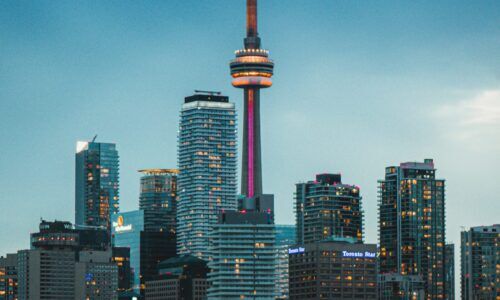 Overview
In the current scenario, Canada startup visa is one of the fastest pathway to permanent residency in Canada. Processing time varies from 18 months to 24 months to obtain a PR.
Entrepreneurs are required to acquire a minimum of 10% of a newly incorporated Canadian corporation. The business should be formally endorsed by a qualifying Canadian Designated Organization.
It is possible for up to 5 foreign investors to jointly own and operate a business, with each investor owning a minimum of 10% in the Company, and each investor then being eligible for the startup visa. Register your interest with us and we can help you connect with potential co-investors.
Basic Requirements (to establish business presence)
Canada startup visa intends to attract entrepreneurs and investors who have a novel business idea that can have desired economic, social and cultural impact on the Canadian economy. Technology based ideas are very much in vogue.
The business should be appealing and attract customers locally as well as internationally, compete on a global scale and ideally have the potential to create long term jobs.
Most essential aspect of the program is that the startup should be endorsed by recognized Designated Organization. Immigration, Citizenship and Refugees Canada (IRCC) recognized 3 types of Designated Organizations.
Angel Investors: Must agree to invest a minimum of CAD 75,000
Venture Capital Funds: Must agree to invest a minimum of CAD 200,000
Business Incubators: Must be accepted into the programs run by the incubators
A letter of support from either of these organizations is a pre-requisite for the startup visa.
Other requirements of Canada Startup Visa
Benefits of Canada Startup Visa
Currently the only efficient way for foreign workers to obtain Canada PR. FSW draws under express entry have been suspended from 2021. Even if the draw were to resume in 2022, there is a massive backlog to process, which would also result in increased CRS cut-offs.
Applicant is free to take up any employment, or business after obtaining PR. PR is not tied to success of the business setup as part of the startup visa. (We do not recommend setting up a business that is not positioned to succeed but only wish to explain that residence is not linked to business performance)
Canadian citizenship after 5 years of legal residence.
Canada permits dual citizenship
Applicant can include spouse and dependent children on the same application
High quality of life, stable democratic country, and low crime rate
Universal health coverage through Canadian Medicare
As a Canadian PR or Canadian citizen, cost of undergraduate education in Canada is almost 1/4th the cost of international students. Cost saving for a 4-year course for 1 child could exceed $100,000.
Request a complete quotation of fees and services. Our service includes screening, which involves legal and business assessment for your case. A business plan is not a prerequisite for screening, but we will need your CV to assess your suitability for the program. This program is recommended only for investors who have the required funds and are willing to invest it into the program.