What is UK Innovator Visa?
UK Innovator Visa is ideal for entrepreneurs with a new business idea who wish to start a company in the UK or experienced businessmen that have been running a business outside the United Kingdom for many years and wish to expand it to the UK.
Initial visa is granted for 3 years and can be extended multiple times. You may continue with the same business idea or venture into a new business when you renew the visa. If you have lived in the UK for at least 3 years on the innovator visa and the business you created has met certain milestones during this period, then you can become eligible for permanent residency (indefinite leave to remain), and eventually citizenship after 5 years.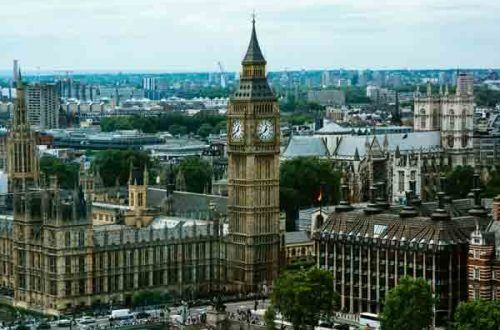 UK Immigration
UK's Investor visa (Tier 1 visa) requires applicants to invest GBP 2mn or more in the UK. On investing this amount, foreigners can be granted permanent residence (or indefinitely leave to remain as it is referred to). On holding permanent residence and living in the UK for at least 5 years, investors become eligible to apply for UK citizenship.
A lower cost alternative to the investor visa is UK Innovator Visa, which can also lead to permanent residence and eventually UK citizenship with similar timelines as the Investor visa.
Requirements for the UK Innovator visa
Proof of funds. You must have at least GBP 50,000 to invest in a new company in the UK. You are not necessarily required to actually invest this amount before the visa is granted.
Business idea. You must have a business idea that is unique and can be endorsed by an approved body.
You must have access to sufficient funds to support yourself and your dependents
No criminal records
Medical certificate
B2 level knowledge of English (IELTS score of 5.5 – 6.5 across sections)
How can 'My Golden Pass' help you?
As with all our programs, we offer free initial consultation to address any queries you may have with the UK Innovator Visa. Critical requirement to be eligible to apply for a UK Innovator visa is to have an innovative, viable and scalable business idea. Here is how we can help
If you have a business idea, we can help you validate the idea with an endorsement body
If you do not have a business idea, we can work with you to help you develop one! You will of course need to have necessary experience, skillset and qualifications to get endorsed. We can even facilitate to team you up with other innovator applicants, with each innovator bringing in the required investment amount severally as required by the UK Innovator visa framework.
Get in touch with us to discuss your options!